Get free help with budgeting, credit and employment at new Tucson center
Story by 
From home budgeting to boosting your credit to getting a better job, Tucson-area residents soon will be able to get free personal-finance training at a new center hosted by Tucson Federal Credit Union.
TFCU's Multicultural Empowerment Center is expected to open in late November at the credit union's branch at 3755 S. Mission Road, near West Ajo Way.
The center will offer bilingual, in-person as well as online training in home budgeting and saving strategies, improving credit, general financial education and job-hunting skills. Participants don't need to be members to take advantage of the programming.
More information will be posted as offerings become available at tucsonfcu.com.
The center is a parting accomplishment for TFCU President and CEO Susan Stansberry, who is retiring at the end of the year after 31 years with TFCU and 14 years as its chief executive.
Stansberry said the MEC has been part of the credit union's strategic plan for several years as an extension of its community-support programs.
During her tenure as CEO, Stansberry championed a community focus that has led to over 23,000 hours of employee volunteer time in the community, as well as over $1.5 million in financial donations through the TFCU Gives program.
"It's sort of doubling down, making sure we're embedded on a permanent basis in the community in a way that is meaningful, and helpful and impactful for people who need this," she said, noting that TFCU has been offering financial coaching to members for decades.
TFCU conducted demographic studies to locate the new center where its services are most needed, Stansberry said, adding that the Mission Road branch had extra space and a bus stop nearby.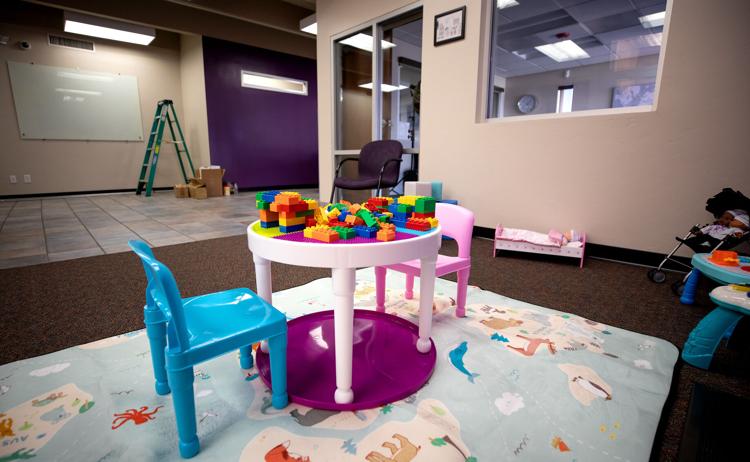 Stansberry joined TFCU as a collections supervisor in 1990 after coming to Tucson with her family from California when her ex-husband's employer moved here.
A native of the Los Angeles area, Stansberry was a professional photographer with her own company before commuting times became unworkable with her family life, landing a teller job at the credit union serving the company where her father worked.
Serving community needs is personal for Stansberry, who lost an adult son to a long battle with addiction in 2019.
"It rocked my world. Where addiction is concerned, it changed the way I look at everything, in terms of people who need help," she said.
Stansberry sits on a state foster-care review board for Pima County that monitors the treatment and status of children placed in foster care — many the result of substance abuse in the family — and plans to continue working on behalf of at-risk youth in her retirement.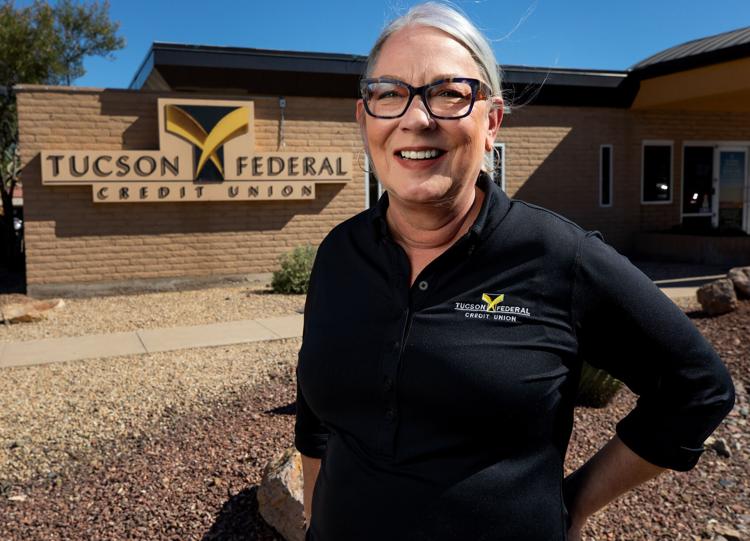 Lasting impact
During her tenure at TFCU, Stansberry helped guide the credit union through the Great Recession and introduced more digital banking options, including an online app and the state's first interactive video "virtual teller" machines.
As a result, Stansberry said, TFCU was well-positioned to to serve customers during the height of the COVID-19 pandemic, helping out by offering members short-term loans through its online app as an alternative to high-interest "payday loans."
Stansberry said she was proud the credit union didn't cut back on its annual charitable giving program during the pandemic. This year, TFCU gave a total of $60,000 to Emerge Center Against Domestic Abuse, Youth On Their Own, Tucson Pride, Mobile Meals of Southern Arizona and YWCA Southern Arizona.
In the workplace, Stansberry said she has tried to apply lessons learned as she moved up the ranks at TFCU to create a family-friendly, supportive environment, with flexible hours, extended family leave and paid time off for up to eight hours per year of volunteer time.
In announcing Stansberry's impending retirement recently, TFCU board Chairman Bryan Benz said she helped create "a culture of development and progress" at TFCU.
"She has been a mentor to many, and her influence has made a long-lasting impact on generations of professionals at the credit union," Benz said.
Under Stansberry's leadership, TFCU has grown from 38,000 to more than 68,000 members. Assets have grown from $219 million to $630 million, while the credit union has maintained top financial-security ratings.